Welcome to Vargheden Icelandic horses and B & B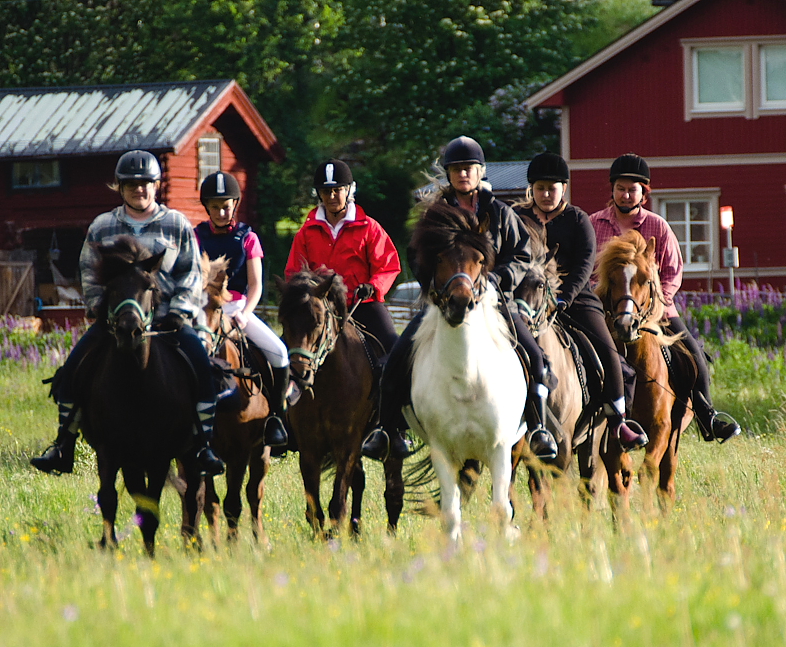 Riding tours daily from mid-February to mid-October ! Riding camps with riding in one to several days with accommodation in our B&B. We have riding tours from one hour to three hours, with coffee and sandwich at the longest tour.
Short trip: 1 hour + about 1-1,5 hour when we pick the horses, brush them and saddles , etc. 550 SEK/person.
Medium trip: 1,5 hours + pick-up horses, saddling, etc. 700 SEK/person
Medium trip whith coffeestop: 2 hours + pick-up horses, saddling, etc. 800 SEK/person
Long trip: Long trip: 3 hours with coffee and sandwich + pick-up horses , saddling , etc. 1200 SEK/person
Riding camps:
Stay for a night or more and choose for yourself one or more tours. (See above). A night with B & B , including , breakfast, sheets, towels and cleaning. 600 SEK/person (only whith at least two ridingtrip.
Contact us by email : info@vargheden.se